Straits Times 4th September 2012   Headline . . .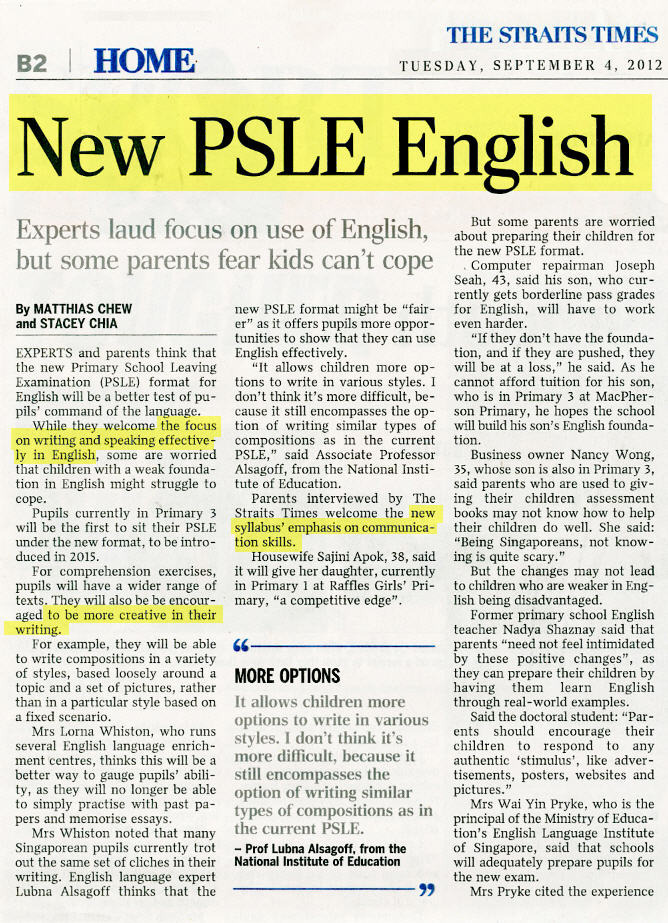 "The aim is to boost communication skills and get pupils to speak confidently."
"The focus will be on making primary school pupils speak the language
more confidently and to know how to use it beyond the classroom."
Will your children be able "to express themselves clearly and
with confidence"?
Can speaking skills be acquired within months?
Public speaking skills are not acquired overnight.
Will the more than 40 000 Primary 4 pupils in 2013 be prepared?
How many teachers are competent and confident enough to impart these skills?
Are they equipped and armed with the necessary tools and techniques
to train the pupils?
Do they have the rudimentary and technical skills,
coupled with the relevant application skills?
Even teachers themselves are nervousness and fearful
when asked to speak before a group.
How many of them are confident speaking before an audience
beyond their classroom of pupils?
We need "to help pupils prepare for the 21st century workplace,
which demands strong communication skills."